Sustainable Energy Development Authority Malaysia (SEDA Malaysia) incollaboration with Malaysia Industry Photovoltaic Association (MPIA) will conduct a Workshop on Updates on Solar PV Programmes in Malaysia as follows:
Date: 25th September 2017 (Monday)
Time: 8.30 am - 5.00 pm
Venue: Dorsett Hotel, Putrajaya
Fee: RM300 (MPIA membership) or RM400 (non-membership) including GST
CDP for GCPV Systems Design QP: 8 hours
The objectives of the workshop are:
to present latest updates on net-energy metering (NEM), Self-consumption Solar and large scale solar (LSS) programmes.
to present technical findings and performance improvements of GCPV systems;
to present updates on regulation & guidelines/ regulatory issues on PV; and
to share experience in PV business ventures, local and abroad.
Please click below for tentative programme: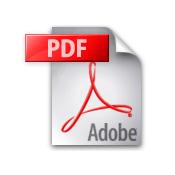 Fee payment details:
1. Registration for this workshop via online registration ONLY.
2. For MPIA members, please key in your MPIA membership number (eg: MPIA00xxx) at discount coupon section to get the MPIA membership rate. Participant who has misused this MPIA membership number will be disqualified and need to pay full payment to join the workshop
3. Payment should be made via offline payment (cheque, cash deposit machine (CDM) or electronic fund transfer (EFT)) to below details:
Pay to : SUSTAINABLE ENERGY DEVELOPMENT AUTHORITY MALAYSIA
Account No. : 8600308067
Bank : CIMB Bank Berhad (Putrajaya Branch)
Swift Code : CIBBMYK
​4. Please upload the payment slip or photocopy of cheque (together with the bank-in slip) as proof of payment at the system.
5. Seat will be confirmed after the payment is cleared and verified by SEDA Malaysia.
This workshop is HRDF claimable.
If you need any assisstance, please contact: Pn Zurlinda Asma Aziz (T: 0388705815) & Pn Azean Abd Rahman (T:0388705832) or email: pvtraining@seda.gov.my
Registration Section :
| | | | | |
| --- | --- | --- | --- | --- |
| NO | CATEGORY | DATE | AVAILABLE SEATS | |
| 1 | Participant | 25 SEPTEMBER 2017 - 25 SEPTEMBER 2017 | 3 | Online Registration Close |
| 2 | Exhibitor | 25 SEPTEMBER 2017 - 25 SEPTEMBER 2017 | 0 | Online Registration Close |